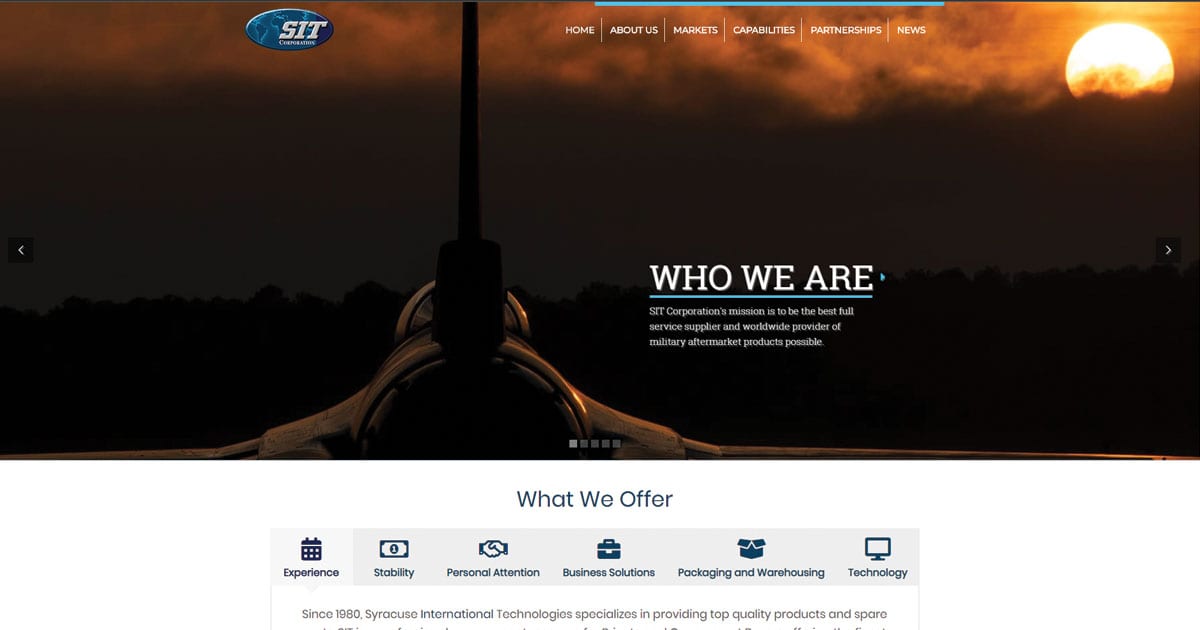 SIT Corporation is excited to unveil our newly designed site at http://www.sitcorporation.com. We have been working hard over the past several months to update our website design and expand the information and tools available to you. The SIT Corporation website was designed with you in mind. Our goal was to develop a user friendly site that will provide you with the information you need when you need it. We have expanded our website to include up-to-date news on SIT Corporation, more detail about the services we provide, and will soon be expanded to include information on products we exclusively distribute for their manufacturers. We will be releasing new product lines and company news as it becomes available and that can be found right on our homepage or right in your inbox when you sign up for our new email campaign.
Additional expansion on the website also includes:
New information on our capabilities and services
Testimonials from our clients and customers
New Mobile Feature that will optimize your tablet and smartphone experience
Our hope at SIT Corporation is that this website will be a rich tool for you. Whether this is your first encounter with our company or you are a longtime contact of SIT, we hope that you enjoy browsing through our new site! Feel free to contact us with any questions you have and let us know how we can help you meet your needs.
About SIT Corporation:
Syracuse International Technologies is dedicated in representing numerous manufacturers of commercial, industrial and military products. We service the US Government as well as local and international markets through our fully automated electronic system that allows access to 70,000 manufactures and 65,000,000 spare parts. For more information on SIT Corporation and the services it provides, visit http://www.sitcorporation.com.